EXCELLENCE AND CREATIVITY IN CULTURAL CONSULTATION
We offer a wide range of services
Strategic planning
We support organization's process in defining its strategy, direction, and making decisions. We recommend control mechanisms for guiding the implementation of the strategy: setting goals, determining actions, and mobilizing resources.
Cultural economics
We capture the economic environment (related jobs, methods, production volumes and consumers). Programmatic issues include whether and how much culture matters as to affects economic outcomes and what its relation is to institutions.
Action plan and cultural policy
Involving fostering processes, legal classifications, and institutions which promote cultural diversity and accessibility, as well as enhancing and promulgating the artistic, ethnic, sociolinguistic, literary and other expressions of all people. We provide reference tools allowing our clients to set up favorable conditions for their cultural development.
Feasibility and opportunity study
We objectively and rationally uncover the strengths and weaknesses of our client business, opportunities and threats in the environment, the resources, and ultimately the prospects for success. We judge feasibility with the two major criteria: cost required and value to be attained.
Our corporate mission: to exceed the expectations of our customers
Diversity
We carry out reports and studies on the cultural markets, strategic plans, mapping, feasibility studies and environmental scan.
Expertise
ArtExpert stands out by its in-depth knowledge of the cultural sector, its challenges, and best practices in the development of concrete solutions.
Success
An ability to document, analyze and relate culture to social and economic realities.
Reliability
ArtExpert supports excellence and innovation by relying on the ecology of markets in order to contribute in a sustainable way.
The history of our consultancy
ArtExpert is a consultancy that provides support to municipalities, governments, and independent organizations developing the cultural industry in Québec. The firm was founded by Louise Poulin in 2002 and is now led by Nathalie Courville.
"ArtExpert is, first and foremost, wonderful encounters with everyone who is devoted to seeing culture as central to society."

– Louise Poulin, founder and outgoing CEO of ArtExpert
Meet our team - made up of gifted minds
Courville is a recognized expert in strategic planning in the cultural field, tourism, and events; she has worked in these sectors for more than 35 years.
She has founded two communications agencies and held various high-level positions in cultural and event organizations. For many years, she has provided strategic consulting to various cultural structures, associations, and event organizations of all types.
Courville has been an adjunct teacher at the Carmelle and Rémi Marcoux Chair in Arts Management at HEC Montréal and a lecturer on management of cultural organizations in the graduate diploma and master's degree programs since 2007. She is also a guest professor for event management, marketing, and event financing at the Institut des Hautes études de Communications sociales (IHECS Academy) in Brussels and at the management school in Brussels, ICHEC, in the C-Ship cultural management program. To date, she has trained and assisted thousands of students and professionals develop their management, marketing, and private financing skills in Canada and Europe.
André Courchesne is an adjunct professor at the Carmelle and Rémi Marcoux Chair in Arts Management at HEC Montréal, where he teaches cultural policies and marketing. From 1993 to 2008, he was director of the Arts Division and head of the Theatre Section of the Canada Council for the Arts; during his years at the Canada Council, he supervised many quantitative and qualitative research projects. Before joining the Canada Council, he was administrative director of the Festival Trans-Amériques, administrative director of Théâtre le Carrousel, and a consultant for a number of arts organizations.
Courschesne holds a PhD and a master's degree from HEC Montréal and has a degree in theatre from the Université de la Sorbonne Nouvelle (Paris). For his doctoral dissertation, he conducted qualitative research on parents' motivation in cultural transmission. He has conducted research for the Canada Council for the Arts and a number of cultural policy reviews for cities and municipalities.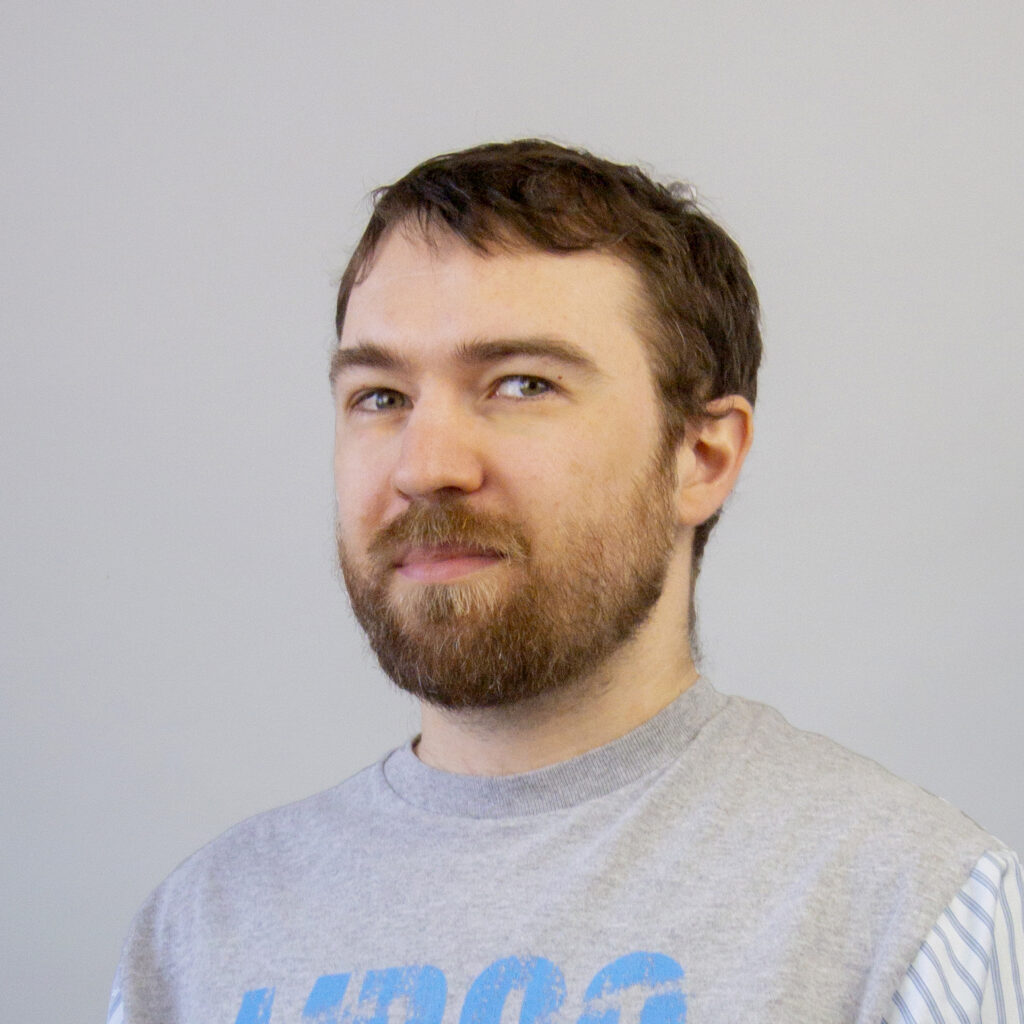 Hugo Dufour has made his mark in the Montreal art world in the last few years as a researcher, cultural worker and a curator. Through his work as the founder and administrator of the Celine Bureau art residency and as a producer in multiple art festivals, he supports emerging artists and intercommunity collaboration. Recently, he has been researching cultural policy-making with professor André Courchesne at HEC Montréal.
Culture is my passion
With a bachelor's degree in graphic communications from Université Laval and a specialized graduate diploma in management of cultural organizations from HEC Montréal, I have more than 15 years' experience in publishing and print media. Starting at Groupe HMH (Hurtubise, XZY, Multimondes) as a graphic designer, I then became a publishing projects manager. In the projects that I managed, I analyzed and studied the competition in order to provide recommendations regarding artistic and marketing positioning. My love of books, and literature in general, was behind my desire to be involved in the cultural field.
More recently, I was director of administration and human resources at the Fonderie Darling visual arts centre in Montréal. For this mandate, I led the work of the communications and philanthropic development teams, and handled general administration of the organization. At the same time, I worked with my team to implement a new database so that we could better understand our clientele and further customize the message that we wished to transmit by offering adapted content.
My specialties are marketing of arts and culture, development of own-source revenues, and human resources management.
Resources for entrepreneurship support in the creative and cultural ecosystem
Comparative Study
Don't take our word for it. See what our customers are saying.
ArtExpert enjoys an excellent, deserved reputation within the Montreal cultural community. Its management, demonstrates a global understanding of the issues in the community.

David Lavoie

Co-Executive and Administrative Director - Festival TransAmériques
Thanks to the ArtExpert study, a pilot project was born with the aim of improving the conditions for the presentation of emerging music in Quebec.

Sandy Boutin

Director du Festival international de musique émergente
Throughout the mandate given to him by the Ontario Department of Tourism and Culture, his approach was able to meet our needs and requirements with brio and professionalism.

Marilou Loncol Daigneault

Manager – Digital Projects and Strategic Communications
Those of us who worked on the Empress Project (Cinema V) admired the expertise and cultural sensitivity showed in setting out the potential and benefits of developing English and minority arts and culture in the West end of Montreal. It is because of voices like theirs that the struggle of minority arts and cultural institutions will continue to be heard, and continue to enrich the City of Montreal.

Dr. Clarence S. Bayne

Institute for Community Entrepreneurship and Development (ICED)
ArtExpert and its team provided in the strategic planning that they presented a smart and very professional work which better structured the Foundation and its activities. great knowledge of the artistic community of Quebec and very effective network.

Robert Trempe

Administrateur, Fondation du Conservatoire de musique et d'art dramatique du Québec
Enough talk, let's build something together